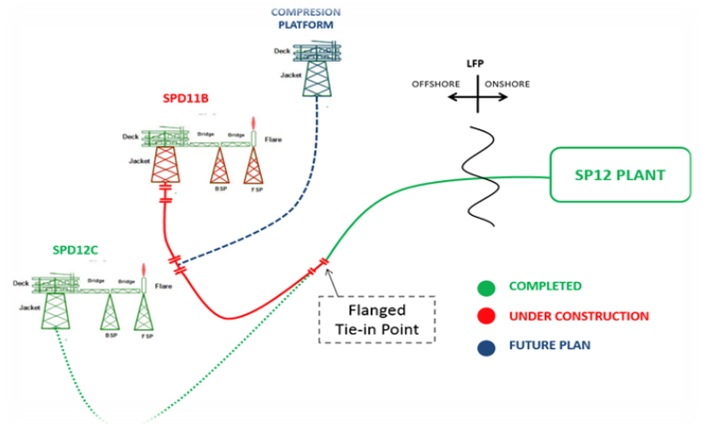 PROJECT DETAILS
The objective of Phase 12 of the South Pars Gas Field development project was to produce gas and condensate to export. The offshore field is located in the Persian Gulf.
SP12C export pipeline is used for transferring produced gas from SPD12C platform in the Persian Gulf to Asaluyeh gas treatment plant along a total length of approximately 150 km (length of the pipeline).
PPL intends to determine the location of the Tie-in of subject pipeline based on all available In-Line Inspection (ILI) and geometry inspection results to change the source of flow from SPD12C to SPD11B platform by DNVGL RP-F101, ASME B31G (Original & Modified), POF Standard, NACE  RP-0775, DNVGL RP-F116, ASME B31.8S, etc.